Litter Day April 16 2011
Judge Mrs. E. Bakker-v.d. Woestijne.

General - litter
Sire and Dam, 6 dogs
All of a good size, breed and sex typical.
Some variation in eye shape.
Generally one type.
Excellent ears, good coat quality and lovely dispositions.
Tjabe
Congratulations.
Tjabe passed his B-examination on 10 December 1011 at the KC Rotterdam. This means he's allowed to continue to GG1
More...
Tigo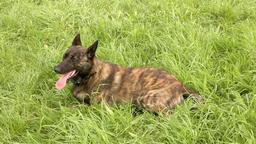 Tygo
Enjoying the sunshine. More photographs on Tygo's page in the T-litter submenu
More...
Tibbe
Tibbe is verhuisd
Tibbbe heeft een nieuw gouden mandje gevonden .
More...
Tijn
17 maart 2013
Tijn is op 17 maart 2013 overreden door een auto.
Veel te jong natuurlijk...
More...
Branco
Branco (Trynus)
Although his owners like the name Trynus, they decided to change his name to Branco, as their son's name and Trynus are too alike.
More...
Bob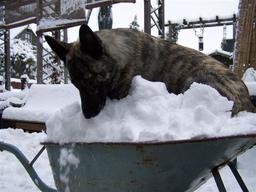 In the snow, 7 months old

More...
Week 7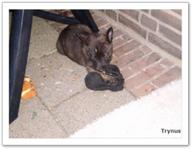 Time flies
Enter a description of your picture here
More...
Week 6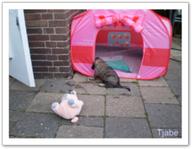 Enter a description of your picture here
More...
Week 5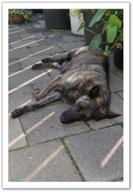 Hoetske in the sun
Photograph Moniek de Jager
More...
Week 3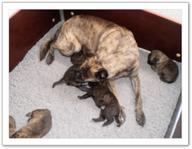 The photographs on this page were taken by Angeline Verswijver, Greet Hilvers and myself.

More...