| | |
| --- | --- |
| Olivier de dief | Hoetske mag de kruimels. |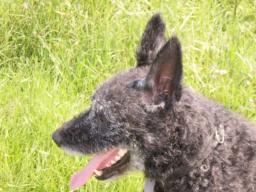 Olivier Bommel v.'t Loksterland is geboren op 26-11-2004 uit Evita-Eefje v.d. Gerittenhof X Castor v.'t Fuseliersnest.
Het nest bestond uit 4 teven en 4 reuen.

Van de 3 varieteiten van de Hollandse Herder is de ruwhaar de "clown". Met zijn pretogen drukt hij het plezier in het leven uit. Meerdere malen is mij gezegd: "Īk heb nooit geweten dat een hond zo'n leuke, grappige uitdrukking op zijn gezicht kan hebben."


The wirehaired Dutch shepherd is the "clown" of the 3 varieties Lots of time people have told me: I never knew a dog could have such a funny expression on its face."




Learning starts when you're young
Granddaugher brushing Olivier Bommel, our roughair
Video on Youtube
Roughhairs and poppies

Kennel v.d. Eefdese Enk.

Calle v.'t Fuseliersnest

Born 05-10-1999 out of  Akke-Freya v.'t Fuseliersnest X Boes-Dagomar v.d. Bothof
Silke Ruigjekker, 11 months

Silke entered in the proficiency test for herding on August 29.

Suus Ruigjekker

Suus became Youth Champion in Germany, Finland and Norway in 2010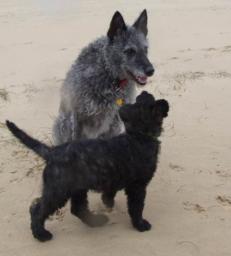 Grandmother Maatje van Ersteling and her granddaughter Saartje Ruigjekker