Birth
Op 13 november 2016 heeft Elizabeth v.'t Loksterland (Levi's Grand Raya Hoetske x Ippe van Stavast) 2 teefjes geworpen.
Helaas is op 14 november 2016 een van de twee overleden.
Ons nest heeft dus helaas maar 1 teefje, haar officiele naam is Robbertje v.'t Loksterland, haar roepnaam is Bertje.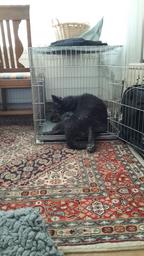 R.I.P. Olivier
26.11.2005 - 06.06.2016
Olivier Bommel v.'t Loksterland is in zijn slaap gestorven.
Mijn clown is niet meer.

Olivier Bommel v.'t Loksterland died in his sleep.
My clown has left me forever. The memories remain 

R.I.P.

Received the message Isis , my Hoetske's mother passed away Sunday August, 2nd. 2015.
Aged 12 years and 4 months.
She will be sorely missed by her owner and his family.


R.I.P. ONeill Sieb v.'t Loksterland
Op 18 december 2014 is Sieb ingeslapen.
Sterkte Ab


Alohadogs kakou Rose Moana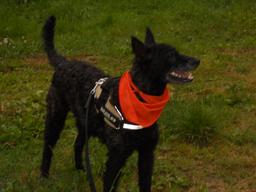 Rose got BOB at Genk in Belgium.
Congratulations, proud of this little girl.

Alohadogs, 14.06.2014
And again good results for the Alohadogs at the Clubmatch in Aarburg:
see www.alodaogs.ch
Judge Mark Wibier.

Alohadogs - 16-03-2014
Co-breeder Iris Wyss heeft schitterende resultaten behaald in Offenberg

Big day for Aloha Dogs in Offenburg:
Aloha kãkou Lyron: Exc.1, CAC, CACIB,Best male
Aloha kãkou Lani Lotje: Exc.1, CAC, CACIB, BOB
Aloha kãkou Riek Wai-Kìkì: VG1
Breeding group: Aloha Dogs: " Place!!!
FCI Group 1: Lani Lotje  2. Place
Congratulations Iris.

Kampioenschapsclubmatch 2013
5 pups uit het E-nest hebben deelgenomen aan de Kampioenschapsclubmatch van de NHC op 16 juni 2013.
Alle pups kregen een VB = Veelbelovend.
Bij de reuen was de volgorde: 1. Einstein, 2. Jones (Epke), 3. Hero (Ewoud)
Bij de teven: 1. Evy, 3. Lizzy (Elizabeth)

Bovendien werd Evy Beste Pup van de Clubmatch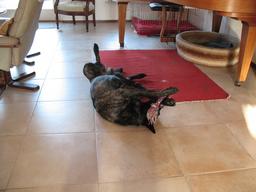 R.I.P. Tijmen v.'t Loksterland
22.05.2010 - 17.03.2013

Tijdens het spelen onder een auto gekomen. Nog geen 3 jaar oud.
Deze foto is van 14.03.2013. Na een lange wandeling door de duinen in slaap gevallen met zijn floss nog in zijn pootjes.


R.I.P. Leda v.'t Loksterland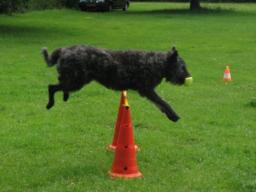 10.08.2003 - 25.10.2012

Wegens botkanker in haar rechter achterpoot hebben haar eigenaren besloten
Leda  te laten inslapen.
Met haar 9 jaar was ze nog steeds heel speels en actief. Zij zat nog bij Flyball in het wedstrijdteam.
Leda had het diploma GG3, VZH en UV en heeft praktijk-speuren gedaan.
Haar eigenaren hadden haar nog zo graag willen houden